DevOps




Additional Reading
WHITEPAPER・ARTICLES・VIDEOS・REPORT・SUCCESS STORIES・TRAINING
VIDEOS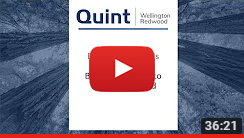 DevOps Essentials – Bringing DevOps to Your ITSM World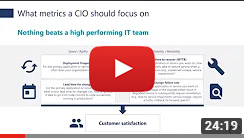 DevOps Essentials: What Every CIO Needs to Know About DevOps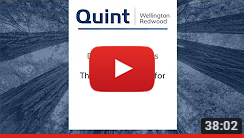 DevOps Essentials – The Business Case for DevOps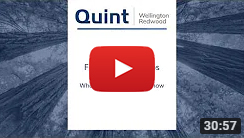 DevOps Essentials – Critical Success Factors for DevOps
Accelerate: State of DevOps 2018: Strategies for a New Economy report

According to the new Accelerate: State of DevOps 2018: Strategies for a New Economy report, elite DevOps performers have more frequent code deployments, faster lead times, lower change failure rates, and far quicker incident recovery times. And that's just the beginning.

In this report, you'll learn:

What distinguishes elite from low-performing DevOps teams.

Key metrics businesses are using to measure DevOps performance.

How cloud computing affects DevOps success

The role of open source software on performance.
SUCCESS STORIES
See how implementation of DevOps has helped these organizations meet and exceed business goals.
Success with DevOps for Rabobank
Implementation of DevOps and Agile as part of the tranformation into a High Performance Organization
---
Agile transformation at Road Transport Directorate (RDW)
"Faster time-to-market and improved customer experience using Agile."
---
See other success stories
TRAINING & CERTIFICATIONS
---
AGILE PROJECT MANAGEMENT
---
QUINT'S TRAINING PORTFOLIO